About Fabory
Core values – Fabory's foundation
Quality, know-how and convenience are the foundation of the Fabory organisation. Find out more about our core values.
Quality
At fabory, quality goes beyond product quality. The quality of our service is monitored constantly as well, because we want to guarantee that you receive the best possible service. And last but not least, quality is also key in our team members which is why they receive ongoing training to help them look after your needs.
Know-how
Understanding the problem and finding a fitting solution makes all the difference. At Fabory we have extensive, up-to-date knowledge of your market, the newest fastening technologies and products for maintenance and repair. Plus we know the needs and wishes of our customers. Our know-how is what sets us apart from other suppliers.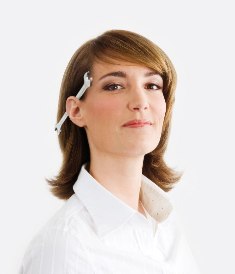 Convenience
Our focus is on you, which allows you to focus fully on your own processes. Convenience takes many forms and we are keen to offer you the solution that suits you best. There is one thing all our services have in common: they help increase efficiency and reduce your ordering, handling and stocking costs.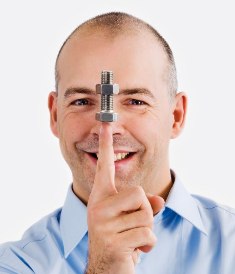 History
Mr. J.M. Borstlap and his sons Karel and Joop started their company Borstlap & Sons in the coastal town of Scheveningen (The Hague, The Netherlands) on 10 March 1947. As wholesale traders in fasteners, they soon began to sell most of their products under the brand name Fabory.
The company grew quickly and outgrew several locations in The Hague before relocating to Tilburg in 1968. Continuous growth and several takeovers resulted in The Borstlap Masters in Fasteners Group, a name associated worldwide with high quality products.
The last member of the Borstlap family to play an active part in the company was Mr. John Borstlap. He left the company in 1999. In 2006 the name Borstlap was replaced with Fabory to enhance the uniform group identity. It is also far easier to pronounce by people around the world.
On 1 September 2011, Fabory became a part of Grainger International, a Fortune 500 company and North America's leading broad line supplier of maintenance, repair and operating products.
On June 2nd 2020, Torqx Capital Partners, a Dutch private equity company, acquired Fabory Group from W.W. Grainger Inc. Torqx will support Fabory in its ambition to further strengthen its position as specialist distributor in the European fastener market, enhance the customer experience and grow the business organically and through acquisitions
European Presence
Fabory is present in 10 countries throughout Europe and our Export department serves all other countries in the rest of the world. We have a strong presence in Europe through our sales force on the road and on the phone, in our network of shops and online. We believe that being present at a local level helps us understand your business and challenges better. We are an international player, but with a strong local presence and market knowledge.
Export
Do you need our products in countries in Europe or the rest of the world where we don't have a presence? Not a problem. Our Export department ships products to nearly any location around the globe. We work with you to determine timing, means of transport and to decide on the best options, avoiding customs hassle whenever possible. Please contact our Export department via
export@fabory.com
.